jessb@integrity
Updated: Feb 4, 2020
Thanks so much for stopping by. My name is Jess Bryant and I am the co-founder of Integrity Medical Billing. I know, I know, you are probably thinking, "snooze fest", but don't leave just yet! Let me tell you a little bit of who we are, what we are about and what you can expect from our company as a whole.
My best bud (hi, Trina!)
and I started Integrity six years ago. We had been two of a five member billing department for a well-established practice here in Little Rock, AR. That place ran like clockwork. Looking back, I still feel incredibly privileged to have worked there.
Fast forwarding a bit...
the Senior and founding Doc of our clinic decided it was time for him to begin his new venture. He had dreamt of building not one, but several practices and surgery centers that would span multiple cities and states. He had already given this new company a name many years before and it was finally time to make his dream a reality. The two of us were asked to help him create it. "YES!" We didn't hesitate for a second. Now, I won't pretend that this was without difficulty. When we gave our notice, I'm sure it seemed abrupt. Although it had been in the works for months, we had to keep it confidential until everything was lined up to make the big move. Some co-workers got mad that we were leaving. Some said we were really stupid to leave the security of where we were. Others felt we were abandoning them. It was quite dramatic for everyone involved.
Are you still with me? Ok, just checking. Let's skip ahead again...
We had done it! Successfully credentialed and built a whole new practice AND the first surgery center. We were all settled into the new routine at our new office and life was good. New doctors were joining our practice and we were growing rapidly.
On the office staff side of things, we were a smaller group. Our Doc would meet us for weekly dinners together and we would talk about where all of this was heading, what our goals were, and sometimes just sit around and dream big. Our little group recognized the importance of running the office/business side of things well. Even then, having a well-ran office and staff with a 98% collection rate was not the norm. So we would sit around, share meals and talk about how offices could be better and how we would go about fixing these people when they asked us to the imaginary meeting. Hey, maybe we should start another company in the middle of all of this too!
One beautiful spring morning, we received a visit from one of the new providers.
"So, this is your courtesy visit." he said. "Ummmm...thank you?" we replied quite puzzled.
You see, what we didn't know at the time was that our beloved Doc had some new health issues arise. When the new guys offered to buy him out, he was truly in a place where he simply could not refuse.
Back to the awkward conversation now...
"Yeah, Doc asked us to keep the two of you on but really a computer can do your job." He pretty much left after that. We had a little less than three months to figure out what was next.
Here are some lovely children roasting marshmallows in the fire that was once our hopes and dreams.
I distinctly remember sitting at a red light on the way back to the office after lunch one day and deciding- we can still do this new company thing. We were going to be the ones to work it anyway, right? And we need a job. What's the worst that could happen? With our dear Doc's blessing, we fumbled our way through and created a new company- Integrity Medical Billing. He brought us our very first client and we still have them to this day.
We chose the name, "Integrity" because we vowed to always conduct our business with the utmost trust and transparency. We promised to lead our future team members in such a way that they would feel important, because they are. From day one, we decided to make an extra effort to gain not only the providers' trust, but the staff's as well. After all, without trust what do you really have?
As we enter this new year, we look back and smile (and occasionally roll our eyes) at the dozens of offices we have had the privilege of helping along the way. Our new service offering, Practice Alignment, is simply trying to put a name to what we have always brought to the table. Your practice's worth is bigger than some spreadsheets and reports. Your practice is more than just some claims to bill. Your staff is more important than just random employees there to perform a function. Your patients are important and so is their time. Your goals matter. It's your practice. Are you where you intended to be? What made you want to be in private practice to begin with? Why did you decide to practice medicine?
Practice Alignment is simply getting your practice back on the path that it was originally intended to go. We help you to articulate your desires and bridge the gap between the vision in your mind and the practical application. We work closely with you, your management and your staff to bring each element of your practice in alignment with your personal goals.
Sorry I was a little long winded there. If you made it this far, you really are a trooper!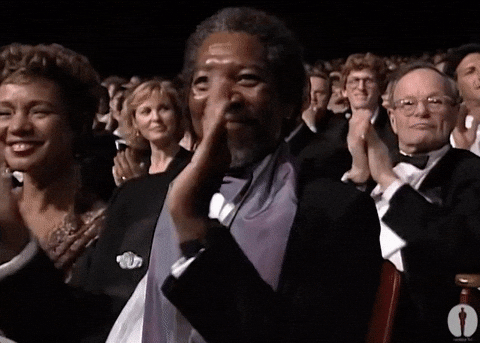 We do hope you got a little insight of who we are as a company and how it all got started. And remember, when you change your practice, you really do change your life.